At The Pace Of a Wagon: P2
We had made it to Monument Valley, sacred Navajo land. In three combined visits to the Southwest we hadn't made it here. Watching the moon rise behind these iconic sandstone monoliths closed out the first week of our adventure nicely. From here it was through the four corners and to where I'd never been, Colorado.
Last year I spent my birthday in Iceland, yet this year I celebrated my 30th birthday in even colder fashion. Durango, CO provided the first birthday where I woke up to snow. While we thought it was just a morning event, this day of travel across Colorado proved to be the most treacherous and challenging. Perhaps it was fitting, but our first attempt to cross the continental divide during blizzard conditions was (shockingly) a failure. Luckily a pretty little waterfall in the Wolf Creek Pass provided the perfect backdrop to shoot while waiting out the storm. So to recap my 30th birthday we; crossed two dangerous mountain passes, were pulled over for doing 9 mph over the speed limit, had to skip the Grand Sand Dunes, ate the worst bar food in Pueblo, and ended the night at a very vagrant motel in Colorado Springs. I couldn't have been more pumped.
The picture that led to our only vehicle breakdown of the journey. After just crossing into Wyoming from Colorado, this roadside snowy scene grabbed my attention. I snagged a few (actually underwhelming) photos and hopped back in the car. Upon starting the car I immediately realized we had a problem, the throttle was stuck closed. With the coldest temps and the highest winds of the trips slamming into us, I popped the hood and tried to remedy to situation. After failing miserably we were forced to call AAA. Running behind schedule had become common place on the trip by now, but today was especially devastating. We were being hosted by folks in Colorado and the possibility of being stuck and not making it was very real. Thankfully, our trickle of internet reception helped us diagnose the adventure wagon's ailment. Miraculously I was able to free the throttle after an hour of sitting in the cold and a good dose of desperation. And seemingly just like that we were back cruising and headed towards our soon to be friends Amy and John in Walden, CO. The next three days spent at the mountain ranch of Calamity Pass Trading Co were perhaps the highlight of our entire trip.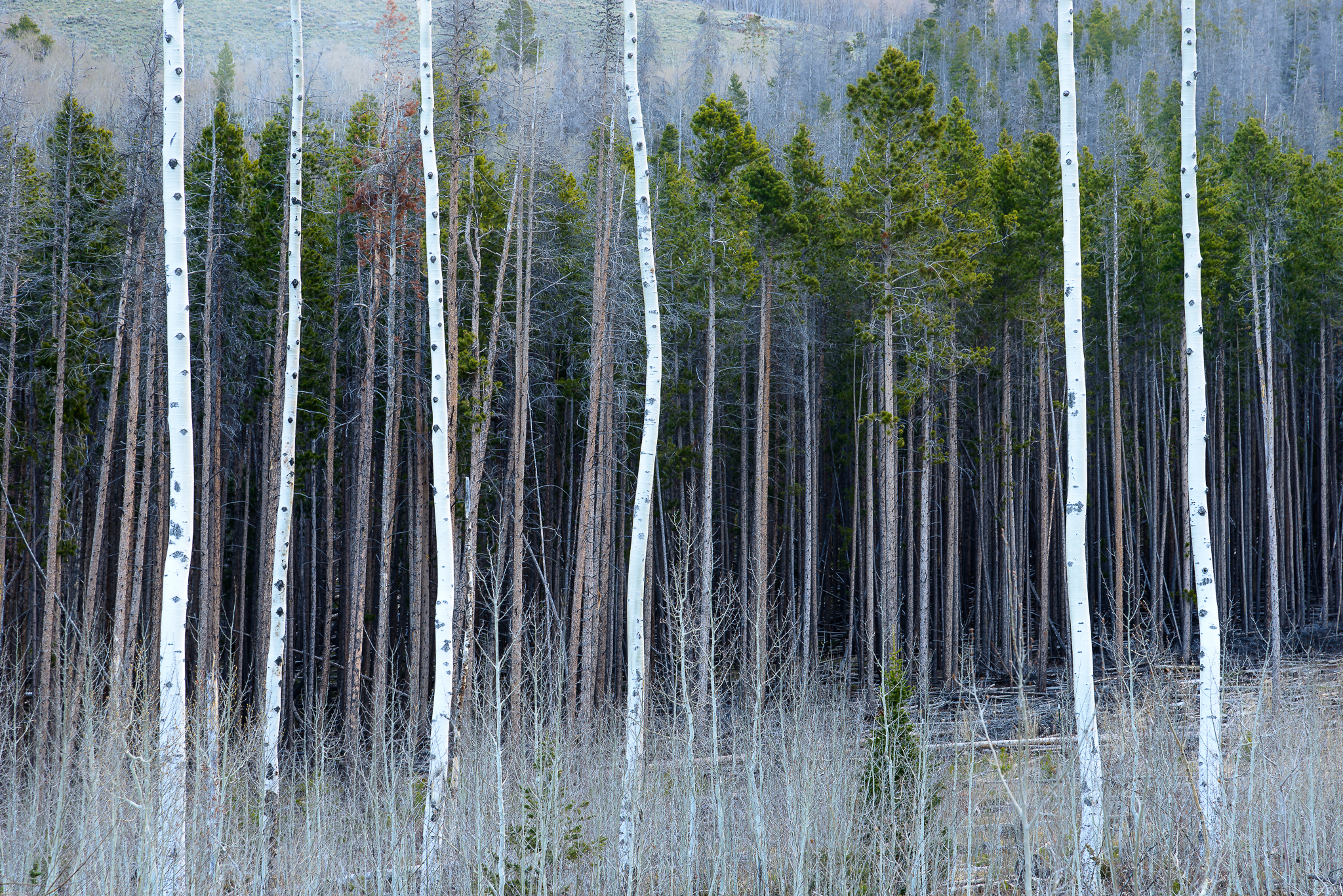 Before hitting the great grassland that is middle America, we wanted to take a spin through South Dakota and the Black Hills. Some aggressive thrift shopping in Laramie combined with our slow wagon had yet again set us back, forcing us to alter our plans. Upon realizing how far we had to go still, we skipped the Black Hills and pretty much wrote off seeing The Badlands National Park. Feeling bummed that our scenic sights were behind us, we were pleasantly surprised to learn that the Badlands were indeed on our route. A two hour detour allowed us one more chance to experience the Western nature that we both crave so much. Once we left The Badlands and hit interstate 90 it was nothing but rain and grasslands for, well, damn near the next 13 hours. The fun was over and we were more than ready to set foot in Detroit.
Detroit, we made it. 14 days and countless memories, this go-round traveling the country was, as always, a test of patience, excitement, and commitment. Looking forward to doing it again soon in route to Oregon.